Meet the Team
Get to Know Our Staff
The entire legal team and staff at USA Employment Lawyers are committed to helping you swiftly navigate the legal process. Our skilled team members provide invaluable support to our Fort Lauderdale employment law attorneys, assisting in everything from pre-trial investigation to case preparation to day-to-day operations.
Get to know the USA Employment Lawyers team below and, if you're looking for an employment law attorney in Fort Lauderdale, contact us at (954) 266-0908 for a free consultation.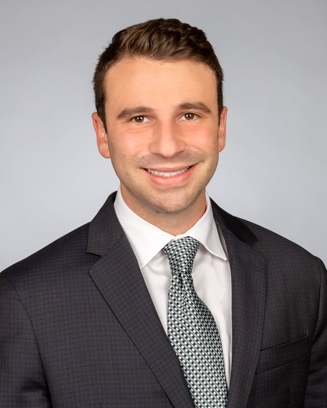 Jake Blumstein
Jake was born and raised in South Florida. He attended Florida State University on a scholarship where he earned a Bachelor's degree in Spanish and Political Science. At the Shepard Broad College of Law, Jake is an Editor for the International and Comparative Law Journal. He is an active member in the Moot Court Law Society and is Vice President of the Jewish Law Student Association. Before pursuing his law degree, Jake was an English and Physical Education teacher for the Spanish Ministry of Education in Cartagena, Spain.
Jake has received several honors, including the Dean's List for Academic Achievement for three consecutive semesters, the Cali Book Award for Excellent Academic Achievement in Civil Procedure (highest grade in the class), and he was recently appointed to the Executive Board of AIPAC Broward County.
When he is not at work or at school, Jake enjoys reading, playing tennis, and spending time with his family.
---
Livia Vieira
Livia is a Brazilian attorney with over eight years of experience in the legal field. She is currently in her second year of law school at Nova Southeastern University, where she is part of the Students' Honors Program and has already received several honors, including the Dean's List for Academic Achievement for two consecutive semesters and Cali Book Award for Excellent Academic Achievement (highest grade in the class) in the Studies of Contract Law, Property Law and Legal Research and Legal Writing. Livia is also a member of the Law Review.
In her free time, Livia enjoys spending time with her friends and family and supporting charitable animal rescue organizations.
---
Brandy Cohen
Brandy is our marketing guru who wears many different hats (though she'll tell you she doesn't look good in actual hats). She is our go-to person for just about anything that we need outside of the field of law. A native Floridian who earned an AA in Marketing from the University of Florida and a BS in Advertising and Public Relations from Florida International University where she graduated cum laude, Brandy has a knack for simplifying complex issues and relaying them in a relatable manner. She is a Realtor and an entrepreneur as well, having invented and marketed several products, including Table Toppers, which are widely used by parents today.
Brandy is a proud mother of triplet daughters, a board member of her condominium association, a published author and a volunteer for numerous causes. When not solving problems or lending a hand, you can find her in the gym pumping iron or in the movie theater inhaling popcorn.