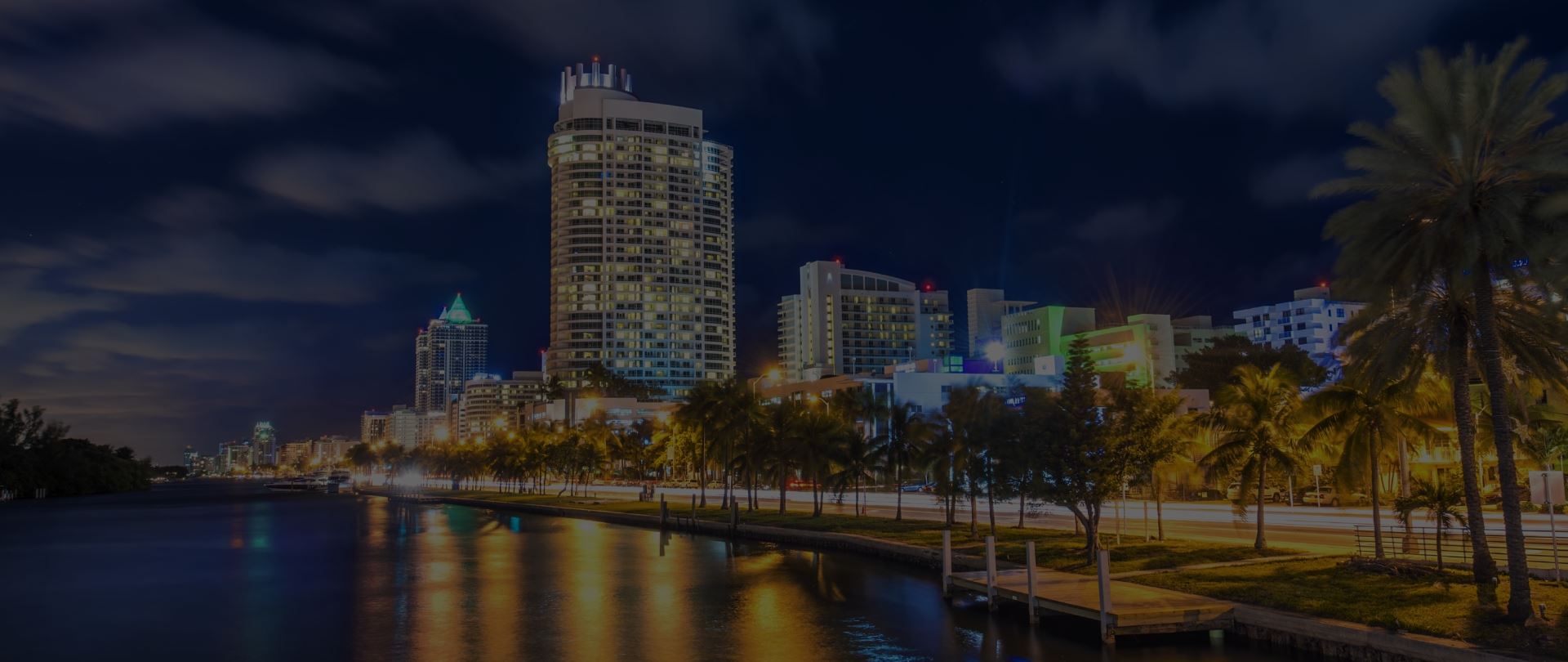 Putting the Law
to Work for You
Discuss Your Case Today With Experts in
Wage and Hour Litigation
Contact Us
Rockford, IL Employment Lawyers
Serving Clients in Broward County & Throughout Illinois, Florida, New York, Colorado & New Mexico
USA Employment Lawyers offers personalized employment law representation for clients across many states. Based in Rockford, IL our dedicated attorneys have extensive experience navigating everything from class-action wage and hour disputes to misclassification of job titles under the FLSA, and Biometric Privacy Rights (BIPA) violations.

Whether you are a tipped worker whose tip pool is not allocated properly, you are an hourly employee not getting paid proper overtime wages, or you are earning less than the correct current minimum wage, USA Employment Lawyers can help you fight for a swift, favorable resolution to your issue.

At USA Employment Lawyers, every client is our top priority, and we take each lawsuit personally. By limiting the kinds of cases we accept, we are able to excel in specific areas of the law, providing our clients with the benefits of our experience utilizing proven strategic tactics to further their goals.
---
If you are facing an employment-related dispute, contact our employment law attorneys by phone at (779) 444-6585 or online and request a confidential case evaluation.
---
Words From Our Former Clients
"

Great firm. Great attorneys. You guys are the best. I highly recommend USA Employment Lawyers. They will handle your case efficiently and effectively by keeping in constant contact with you and handling your legal matters with your best interest in mind. Thank you for all your help. Keep up the great work. The world needs more attorneys like all of you.

"
Our Awards
These awards are given to attorneys and law firms who are ranked at the highest level of professional excellence for their legal expertise, communication skills, and ethical standards by their peers, and by their clients.
Fighting for Your Rights
Our Services
We Help Employees
Our team is dedicated to protecting people treated illegally by their employer.
Contact Us
Offering an Innovative Approach
Laws governing employment in the United States, including the Fair Labor Standards Act (FLSA), continue to change. It is crucial that you have legal counsel with an employment law attorney who is experienced in this complex area of law.
USA Employment Lawyers is a law firm focused on employment disputes, and our clients can benefit from our extensive experience in this field. We have aggressively represented thousands of individuals in state and federal courts throughout Illinois, as well as in Florida, New York, New Mexico & Colorado. We work to swiftly resolve disputes and achieve the unique goals of every client.
Once you have retained us to represent you, we will zealously prepare your case and conduct any legal research or other investigation necessary to help bring about your desired outcome. Incorporating research into our strategy allows us to anticipate any potential legal issues that could arise—and prepares us to respond accordingly. At USA Employment Lawyers, we believe that knowledge is power. Our employment lawyers in Rockford, IL provide outstanding communication to our clients and work to keep you informed every step of the way.
---
Browse our practice areas to learn more about how our employment attorneys can help, or call (779) 444-6585 to schedule a no-cost case evaluation with our team today.
---
Quick & Methodical Results

Open Communication with Clients

Led by a Former Prosecutor

Personalized Representation

Free & Confidential Case Evaluations

Utilizing an Ethical Approach
Jordan Richards, Esq.

Managing Partner

Jordan Richards, Esq. is a Rockford, IL-based employment law expert and seasoned collective and class action litigator. At USA Employment Lawyers, he strives to provide his clients with personalized attention, innovative legal strategies, and aggressive advocacy in trial.

View Profile
Employment Law FAQ
Answers to Frequently Asked Questions About Employment Law
If you are employed in the state of Illinois, Florida, New York, New Mexico, or Colorado, you likely know that you have certain rights. However, not all workers know the full extent of their legal rights. At USA Employment Lawyers, we believe that the more informed you are, the better prepared you are to take action when your rights are violated. Browse our employment law FAQs to find answers to commonly asked employment law questions, or reach out to our firm to schedule a free case evaluation with an employment law attorney in Rockford, IL. We are happy to discuss the details of your case and help you devise a personalized plan of legal action.
A collective action is a multiple plaintiff lawsuit that is filed when there is an alleged violation of employees' right to federal minimum wages or federal overtime pay under the Fair Labor Standards Act ("FLSA"). Under the FLSA, any employee who is a victim of wage theft can file a collective action against a current or former employer for themselves and for those "similarly situated" to them who join the case. Employees who wish to be part of the collective must opt-in to the lawsuit by submitting a consent-to-sue form that will be sent to them upon the court's conditional certification of the lawsuit. The FLSA protects plaintiffs by forbidding defendants from threatening or otherwise retaliating against them for participating in a lawsuit.

A class action only requires one representative to be filed. A class representative is an individual who has been harmed, believes others have experienced similar monetary injuries from the same action, possesses a desire for that action to end, and wishes to be remunerated for any monetary damages incurred by the wrongful actions. The class representative will help represent the suit as the "lead plaintiff" and they, along with the attorneys, represent the interests of the class. The claims or defenses of the other plaintiffs must be typical of the lead plaintiff. The common issues between the class and the defendants must predominate the proceedings.

Overtime wages are available to employees who work more than 40 hours in one week. These workers are entitled to receive overtime wages of one and a half times their normal hourly rate of pay. However, there are certain exceptions to overtime, and not all employees are entitled to receive overtime wages.

In most cases, all employers in the state of Florida must pay their employees the highest applicable 

minimum wage

 which, in this case, is the state's minimum wage of $11.00 an hour. One exception to this involves 

tipped employees

. Employers may pay tipped employees less than minimum wage if they choose to apply the "tip credit." In such cases, it is assumed that the employee will make up the difference in tips. The tip credit in Florida is $3.02 an hour, meaning employers may pay tipped employees as little as $7.98 an hour.

Even though each US state has its own employment laws, employment is generally considered at-will. That simply means that an employer may fire an employee for any reason at any time, as long as the basis for firing is not discriminatory, retaliatory, or otherwise illegal in nature. There is usually no burden on employers to prove "just cause," although some states allow for exceptions.

Yes, it is possible to sue your employer if he or she has acted illegally. Prior to taking legal action, however, it is important that you understand your rights as an employee. Federal and state employment laws make it illegal for your employer to discriminate against you based on certain protected classes. It is also illegal for your employer to retaliate against you for speaking up for your wage rights under the FLSA or other applicable laws.

If you believe your rights have been violated, you can take legal action against your employer. It is important that you speak to an experienced employment law attorney who can help you navigate this process. Contact the team at USA Employment Lawyers for a free case evaluation today.
Put the Law to Work for You

Contact Us Today Free Case Evaluation