Jake Blumstein, Esq.
Attorney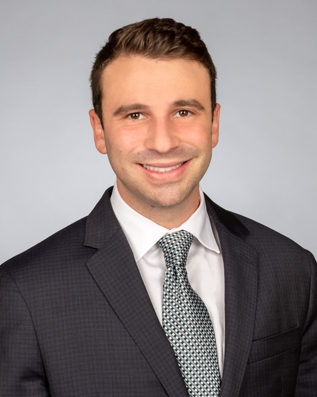 Jake is a recent addition to our dedicated team of attorneys at USA Employment Lawyers. He is a native of South Florida with a bright intellect and an unquenchable drive to serve the residents of Fort Lauderdale in wage and employment law matters. Our clients can benefit from his dedication to advocating for the rights of Florida employees who have been subjected to wrongful and unfair employment practices.
Before becoming a lawyer, Jake was an instrumental part of the USA Employment Lawyers team where he provided valuable support to our attorneys. He contributed to the success of our firm by helping with matters such as case preparation and pre-trial investigation.
Jake had a stellar academic career that prepared him for legal practice. He received a scholarship to attend Florida State University, where he earned a Bachelor's degree in Spanish and Political Science. Soon after, Jake was accepted into Shepard Broad College of Law, where his strengths as law student led him to receive various academic honors, making the Dean's List for Academic Acheivement and receiving the Cali Book Award for Excellent Academic Achievement in Civil Procedure—an honor only those students who achieved the highest grade in their class receive.
Jake also attained extracurricular success as Editor for the International and Comparative Law Journal, and as an active member of the Moot Court Law Society and Jewish Law Student Association, where he also served as Vice President.
Jake was recently appointed to the Executive Board of the American Israel Public Affairs Committee (AIPAC) for Broward County.
Despite his many achievements as a remarkable law student and community leader, Jake still finds time to enjoy a game of tennis, reading a good book, and spending quality time with his family.
Education
Shepard Broad College of Law: Juris Doctor
Florida State University: Bachelor's in Spanish and Political Science
Professional Memberships
AIPAC Broward County: Executive Board Member
B'nai B'rith Justice Organization
Broward County Bar - Young Lawyers Division
Broward County Federal Bar Association