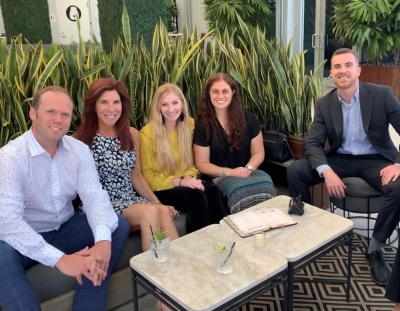 Our team at USA Employment Lawyers recently sponsored and participated in Children's Harbor's Academic Achievement Awards Ceremony to celebrate the success of the children graduating.
Attorney Jordan Richards has served on the board of directors of Children's Harbor for several years and provides the organization with financial support and his experienced direction. This is the second year in a row that Mr. Richards has funded the Academic Achievement Awards Ceremony.
This year marked the 6th annual Academic Achievement ceremony, which highlighted the accomplishments of 32 children and young adults. About 120 people came to the celebration, including 7 house parents who proudly watched 9 teens graduate from high school, including two foster care youth moms.
The turnout and enthusiasm for this event created an encouraging environment that will motivate other foster youth at Children's Harbor to pursue their academic interests. We also had a lot of fun with the noisemakers we were given to help us cheer for each of the kids as they crossed the stage!
About Children's Harbor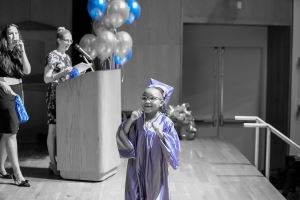 Children's Harbor is a campus that provides group housing for kids whose parents are not able to care for them. Children's Harbor strives to keep foster brothers and sisters together, as well as pregnant or parenting foster teens and their babies. The kids that Children's Harbor serves usually come from foster homes or their parents are out of their lives due to various issues. The organization is funded through donations and grants.
Children's Harbor has "house parents," homework rooms, and all kinds of support the children wouldn't be able to get in any other environment. From taking the children to their piano lessons to showing up at their soccer practice, the giving individuals at Children's Harbor provide a stable home.
The following are facts from the National Foster Youth Institute:
Only about 50% of foster youth end up graduating from high school
More than 40% of school-aged children in foster care have educational difficulties
Foster youth are three times more likely to drop out of high school than other low-income children
Less than 3% of foster youth graduate from a 4-year college
However, at Children's Harbor, over 90% of the foster youth they serve end up graduating from high school. This is possible because of the efforts of people like Mr. Richards and USA Employment Lawyers who donate to and support Children's Harbor!
At USA Employment Lawyers, we are committed to supporting organizations and causes that give back to our community. We would like to thank Children's Harbor's for inviting us to their Academic Achievement Awards Ceremony, and we congratulate all of the children who graduated this year!
Do you need help resolving an employment law dispute? Call (954) 266-0908 today to schedule your free case evaluation with one of our attorneys.