Working from home sounds like a wonderful option to many people. But for those with children who are now home from school or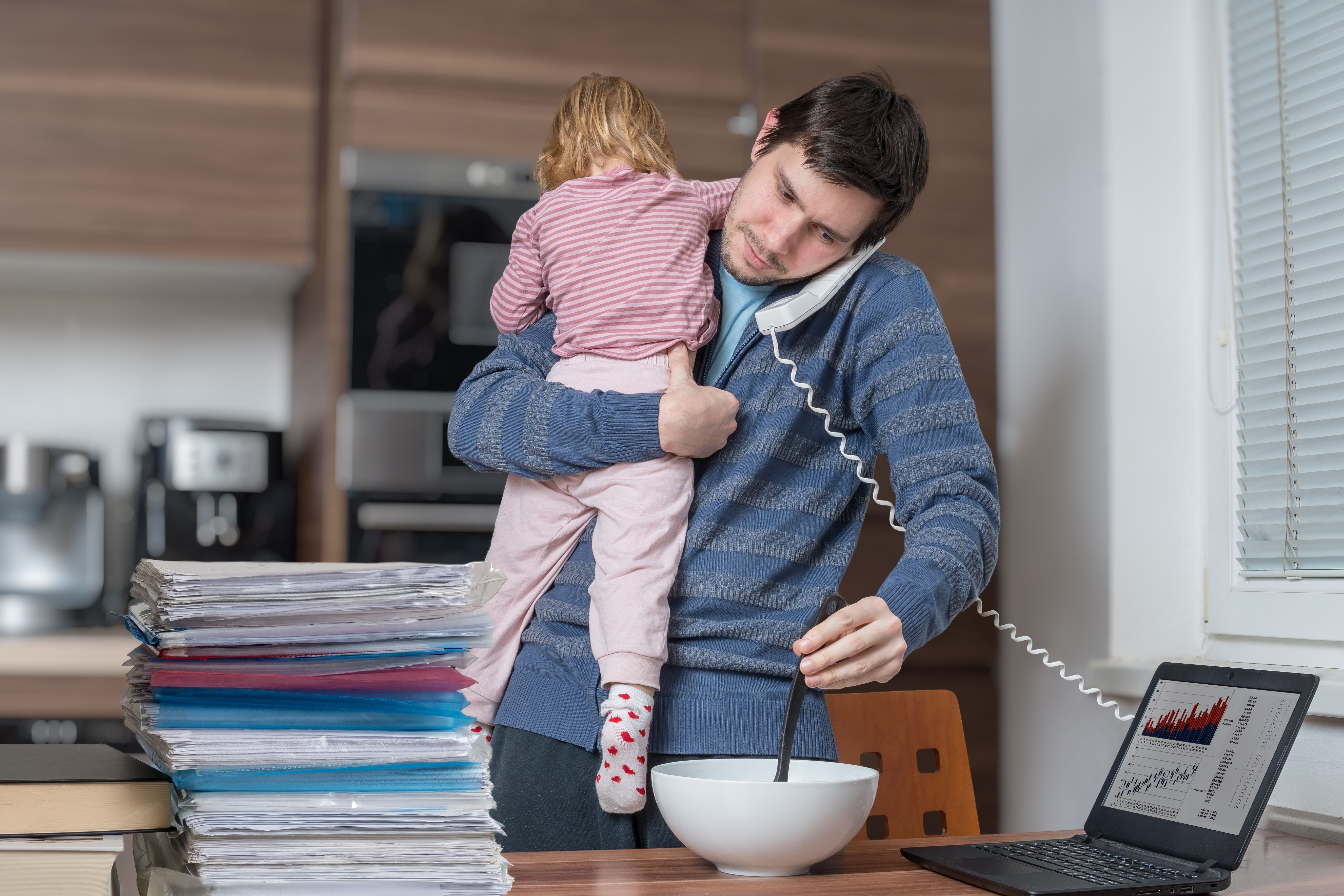 daycare due to COVID-19 related closures and who do not have any other form of childcare, it can be a tremendous challenge.
During working hours, you are expected to focus on your job. However, when you have children at home you may need to also be head chef, schoolteacher, disciplinarian and entertainment. Each of these are full-time jobs in their own right. So how do you juggle your career and parental duties? Fortunately, there is help!
A recent temporary change to the Family and Medical Leave Act (FMLA) could let you take paid time off from work so you can take care of your kids who are now at home.
Get 12 weeks of 2/3 pay
The new temporary change affects parents with minor children who have worked for companies with less than 500 employees for at least 30 days. Under the expanded FMLA, eligible employers must pay at least two-thirds of their employee's wages for 10 out of 12 weeks of leave.
Additionally, there is a new law called the Paid Sick Leave Act that provides pay for the balance of the time off - providing 2/3 pay for the first 2 weeks a parent takes off to care for children who are home due to COVID-19 related school and daycare closures. Between the two laws, you are allowed to take up to 12 weeks off from work to look after your children AND get paid up to 2/3 of your full salary.
You have a right to paid leave without retaliation
If between April 1 and December 31, 2020 you need time off to care for your children who are unable to attend school or daycare due to COVID-19 related reasons, and you work for a qualified employer, these new federal laws can help you out.
Thanks to the FMLA Expansion Act and the Paid Sick Leave Act, qualifying businesses with less than 500 employees are required to pay up to 2/3 of your regular wages for up to 12 weeks of leave from work. Your employer is not allowed to charge this against any of your regular sick days or PTO.
When you provide notice to your employer requesting this leave, they cannot fire you or demote you for invoking your rights under federal law. If you believe your employer has violated the law by refusing to give you this required paid leave, contact USA Employment Lawyers for a free case evaluation.
Do you need legal advice regarding an employment law issue? Then call USA Employment Lawyers today at (779) 444-6585 to schedule your free case evaluation with one of our seasoned lawyers.